"O God, be Thou exalted over my possessions. Nothing of earth's treasures..."
– A.W. Tozer
no regrets
"we love, because He first loved us." 1 John 4:19 Life is hard. But Jesus so fully and completely softens the blow. He provides us with the hope of salvation and eternal life. Through Him we have an eternal perspective. This life is a bad as it's gonna get. Hallelujah! Heaven is as good as it gets. Hallelujah! http://www.youtube.com/watch?v=PQNczm45GyY
freedom & grace
I've decided to consciously stop being so hard on people. The first person I've decided to stop being hard on is myself. 
On being a spinster...
It has been brought to my attention as of late that my singleness is a lifestyle. Evidently I have made a major lifestyle choice without realizing, but upon my awareness I have come to embrace it. If you can relate to my thoughts and actions then perhaps you too have fallen into this lifestyle without realizing what path you were straying down.   A few key signs that you might unknowingly be...
"Always be a first-rate version of yourself, instead of a second-rate version of..."
– Judy Garland
My life Purpose.
My newest life ambition is to inform the world that there is more to opera than phantom of the opera. 
post grad life- here I come
I want to write and illustrate a children's book.
satisfaction. fulfillment. peace. and most...
A common theme that seems to be popping up quite often in my life is the idea of being satisfied. (actually, more like the idea of never being satisfied) This summer my hair was long, so of course I wanted short hair, now I have spurts of wanting it to be long once again. Last spring all I wanted was for it to be summer. Then, during the summer I just could not wait for school to start up again....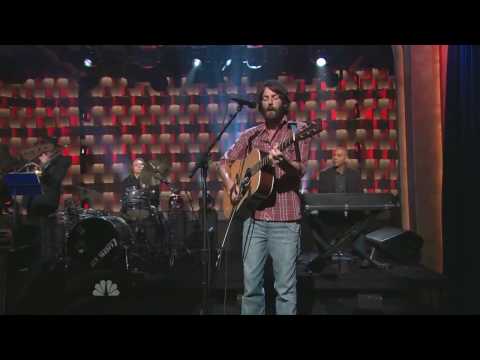 my 30 by 30
So, I decided to make myself a little bucket list. My goal was to think of 30 things that I hope to accomplish by the time I'm 30. That gives me almost 10 years, but I hope they happen. Also, I'm taking suggestions on the last 2. Wish me luck! 1. Run a half marathon. Every year. 2. Compete in a food eating competition. 3. Go to Europe again. Preferably at age 24. Preferably in...
some powerful words.
That's My King by Dr. S.M. Lockridge The Bible says, He's the King of the Jews. He's the King of Israel. He's the King of righteousness. He's the King of the ages. He's the King of Heaven. He's the King of glory. He's the King of kings and He is the Lord of lords. Now that's my King. David said the Heavens declare the glory of God, and the firmament show His handiwork. No means of measure can...
monotonous joy.
At the end of the day I must say that I consider myself a romantic person. I use romantic at this time not necessarily to describe falling in love, rather, I use it in the sense that I often romanticize things.  For example- I really like summer. Thus, I assume that once summer finally comes I will be the happiest girl in the world. Summer comes and goes and I am left with disappointed hopes and...
A great way to spend the next 16 minutes and 5... →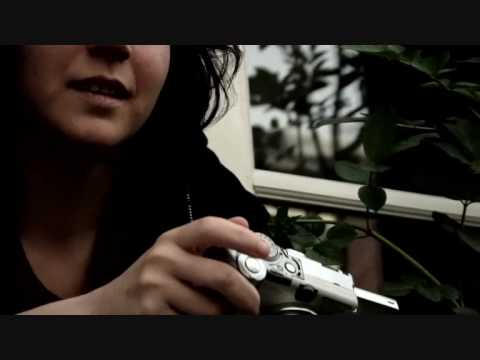 point being.
I have really come to enjoy my life. There is a certain peace and happiness that comes with dwelling in the reality of who you are. There is also a lot of satisfaction in the reality that I am made whole in Christ and through him I am complete. Nothing in this world will make me complete aside from Christ and wahooie, He has already completely accepted me. That's pretty neat.  As I've...
faithful to the end.
God has been blowing my mind lately. He has been loving me a lot. Well, He always loves me, sometimes I am just too hard headed to see it and embrace it.  Also, He has been answering prayers like crazy. It's not like its been huge things, but even in the little, minute details, God is working. I love it. Love it. God has also been super present in that I am reminded of His strength and...
a ponder.
I love when I haven't shaved my legs for a while and then I shave. It's like silk.
:)
There are a lot of things I am grateful for in my life. Today reminded me of how grateful I am that I don't take myself too seriously and that I tend to surround myself with people who feel that way too! Tonight I went to the mall to hit up some sales and ended up landing some serious steals. As I wandered through the mall perusing the clothing options I began to take note of the fact that...
aaaaaaand go
at the present I feel… alive. I am just breathing in the reality of how exciting life is and how full of promise it is. It's never to late to be who I want to be and to have purpose in my life. My life has been feeling kind of empty lately. go to work. type. type. file. email. come home. sleep. and repeat. plus the weather has been a major d-bag and I have discontinued my friendship...
we ourselves feel that what we are doing is just a drop in the ocean. but the ocean would be less because of that missing drop. mother teresa in order to be irreplaceable one must always be different. coco chanel when you're curious, you find lots of interesting things to do. walt disney
summer summer summer time
My feet are BURNING right now. Why is this so you ask? Well, tonight a little game of sand volleyball definitely occurred and my feet just weren't used to the foreign texture of the sand. It should be noted that this sand volleyball game occurred after a cookout. Talk about summer activities. Also, for the most part I didn't hate work today. I remember thinking at one point,...
summer has arrived... but I have left.
Sunshine, warm breezes, dresses, and iced beverages.  Too bad I sit inside all day. Really though, I can't complain. Life at the law firm is getting better and the days are seeming shorter and more enjoyable. Such a HUGE blessing. Also, today was payday, so that always helps soften the blow of unhappiness. AND I have been taking my lunches outside these past few days and I am convinced that...
wise words of wisdom
"It is better to be hated for what you are than loved for what you are not." — André Gide "Great minds discuss ideas, average minds discuss events, small minds discuss people."  — Eleanor Roosevelt "You don't have a soul. You are a soul. You have a body." — C.S. Lewis "If you judge people, you have no time to love them." — Mother Teresa ...
you're just sitting there like a bump on a blog.
Roll out the red carpet friends- the weekend has arrived! Today was a GOOD day. Why? Well, my summer roommate Lauren and I found our way to Apple Valley for a late afternoon manicure. It was a groupon deal, so it was well worth the trek. Also, what is even better, the office closes at 2:00 on Fridays so I stayed sane and had many bright prospects to get me through the day. Ultimately, I am...
today is the future from the past.
I never really take time to dwell in the present because the prospect of the future is just so dang exciting sometimes. This is especially true when the immediate future includes a long weekend and the somewhat distant future includes the wedding of a sister and the future future includes graduating from college and indulging in making dreams become realities. In the meantime, I sit for hours...
shallow days.
This weekend I went home for my sister's shower and bachelorette party. It was a wonderful time of celebration for my lovely sister. I love being home. I love seeing my family. I love friends. I love laughing. So, naturally, I loved this weekend.    I wish I could successfully recap the entire weekend- but in a nutshell, my sister was celebrated and everything went swimmingly.  On Sunday...
oh what a day is today.
Today I awoke to the prospect of four hours of solitude in a car as I drove myself home for the weekend. Sometimes I forget how much of an introvert I am until I sit in a car alone for four hours and enjoy every moment of it. Who doesn't love sipping coffee and jamming out to some great tunes then indulging in the wise words of a great Mark Driscoll podcast. I made it to the wonderful...
No such thing as a free lunch? I beg to differ.
I finished unpacking today. Then later on in the day I packed up to head home tomorrow morning. To be honest, I am not entirely sure what I did today. How unfortunate. I read some, drank some coffee, watched a movie and an episode of the office, and interfered in the lives of the residents of south for an always enjoyable severe weather drill. Apparently some residents would rather stay in their...
moving on and growing up.
Well, this summer is the first summer I haven't lived at home. This is like a right of passage or something. It shouldn't be that big of a deal since I am 21 and all, but apparently I am slow to grow up or something. This summer I plan on taking up some hobbies. One of said hobbies is blogging, so here I am. Another one was going to be biking, but my bike self-destructed today and is...